Trad

itional Brewing by Country
Our next stop around the world continues on the continent with Belgian brews! Belgium beers have several characteristics that make them unique and of course, delicious.

Belgian Brewing: Brewing Without Refrigeration and Other Wild Fermentations
Wild Yeast: Belgian Pale Ale to Golden Tripel
In a country that makes plenty of golden lager, there are a number of styles that continue using older methods, maintaining house yeast strains that would be considered wild yeast at other breweries. These strains impart a phenolic or spicy aroma and flavor. A Belgian Pale Ale can be copper colored, medium strength and hopped like a British Pale Ale, but the addition of the wild yeast makes it distinctly different. The strongest beer in this group is the Tripel, a strong, golden version of the Pale Ale that comes in around 7.5% - 9.5% ABV.
Spiced Wheat Beer: Wit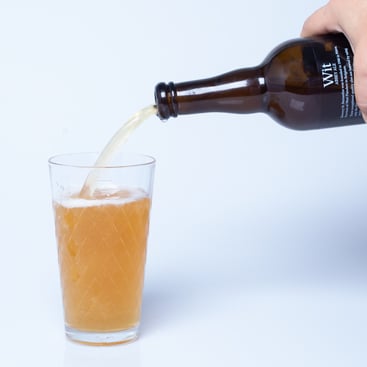 Wit is a golden colored, top fermented beer. Along with 20-30% wheat, a phenolic yeast strain, coriander, and orange peel are added, giving the beer an extra spicy note. Hopping is low, alcohol medium, and the beers are unfiltered.
Farmhouse Brewing: Saison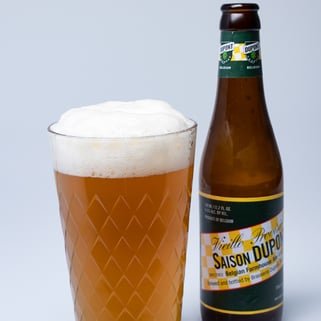 Saison is another golden, low alcohol, hazy beer, traditionally made for the seasonal farm workers of the Wallonia region of Belgium. Farmers would brew these beers in the colder months, bottling them for the spring and summer when field hands would drink them.4
Sour Beers: Flanders Red, Oud Bruin, Lambic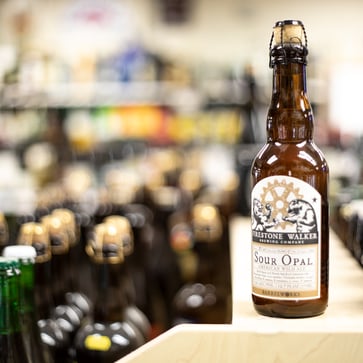 Belgian brewers that use wild yeast and various bacteria in fermentation make a range of sour beers, much of the process taking place at ambient temperatures. Certain lactic acid producing bacteria will give these beers an intense sour flavor. Beers are stored in wooden barrels, and blended at the end of fermentation. Flanders Red Ale is a style that uses roasted malt to give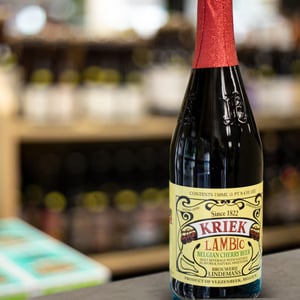 the beer a reddish color along with its sour flavor. A similar process is used for Oud Bruin [Old Brown], a darker brew from the same region of Flanders. Both Red and Brown Ales are held for extended periods of time, allowing the bacteria and yeast to create the final sour flavor. The most intensely sour style is Lambic, from an area outside of Brussels, a beer that uses only local airborne microflora for fermentation.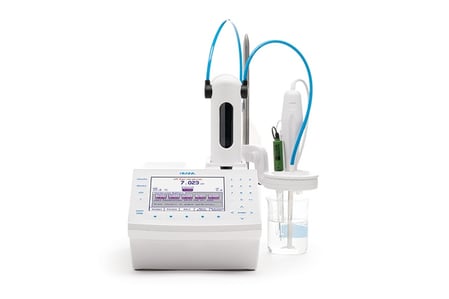 Use Hanna's HI931 Automatic Titrator for measuring your titratable acidity.
The brew is transferred from the kettle to coolships, open shallow pans that allow airborne wild yeast and bacteria to create sour acidity. Lambics are golden, hazy and held in barrels for 1-3 years. They may also be bottle conditioned with fruit, like cherries [Kriek], raspberries [Framboise] or peaches [Peche].
We have one more stop to make in our journey!
If you have questions regarding your beer testing, please contact us using one of the channels below.
Stay tuned - this is only PART 4 of a 5 part blog mini-series!
Did you miss Part 1, 2 or 3? Click the buttons below to read them now!
[1] The Oxford Companion to Beer, Chris Holliland, 2011
[2,3,4] The World Guide to Beer, Michael Jackson, 1977
[5] Gruit Ales: Beer Before Hops, A. Sparhawk, Craft Beer.com, 2018

Written by Tim Morse
Tim Morse has been brewing for four decades, from brewpubs and micros to regional breweries. Mr. Morse has a Brewing Degree from Siebel Institute of Technology and received the Large Brewpub Brew Master of the Year at the Great American Beer Festival, 2000. As the son of a Food Scientist, Mr. Morse continues the tradition of making a living messing around with yeast. Contact us at sales@hannainst.com.