Switching to Hanna Instruments Made Field Testing Accurate and Simple, Just the Way it Should Be
A national company that conducts environmental testing, with over 50 years of experience, Suburban Testing Labs knows what it takes to get the job done, and done right. When their testing equipment needed an update, they partnered with Hanna to have reliable instruments where and when they need them!
Who Is Suburban Testing Labs?
Suburban Testing Labs specializes in all things water, as well as wastewater and solids. This company is accredited by NELAC (National Environmental Laboratory Accreditation Conference) standards. Suburban Testing Labs strives to provide accurate and meaningful data to all of their customers. They are a community focused company that prides itself on ingenuity and the health of the environment.
How Did Hanna's Field Testing Equipment Help Suburban Testing Labs?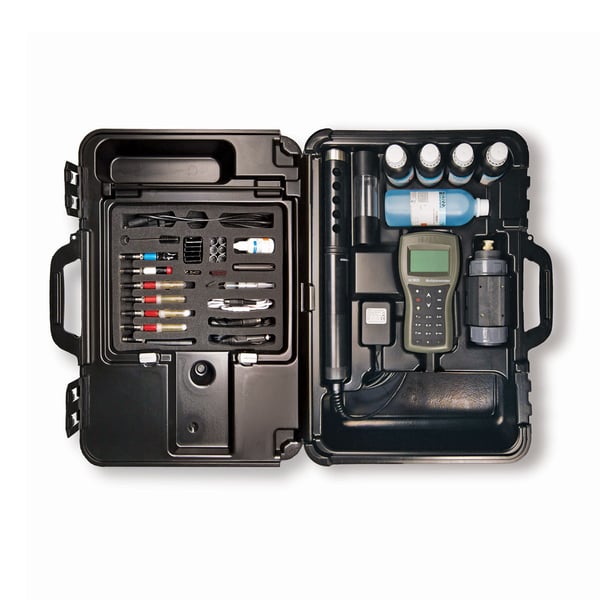 #1 Faster Test Results
Problem:
Having slow equipment is frustrating enough, but what if it could also impact your testing parameters? Suburban Testing Labs old scientific equipment was finicky, and could take 20 minutes or more to calibrate. Keep in mind, this was just the calibration phase and did not include testing. Part of this struggle stemmed from the instruments having issues stabilizing. In order to get the meter to stabilize, technicians had to stretch out the cable a certain way.
Solution:
Hanna's equipment cut the time it took to test in half to approximately 10 minutes spent on each sample (and this is for multiple tests). Using an instrument such as the HALO Wireless Field pH Meter (HI12302) with a smart, Bluetooth pH electrode meant that the electrode could be operated via an app. The smart probe is able to remember calibration data, and offers laboratory grade accuracy on the go!
#2 Reliable and Accurate Measurements
Problem:
Stabilization issues trickled down into taking measurements on the samples. Even after calibration, the older meters would still not always give accurate results. This caused wasted time, and money. Suburban Testing Labs needed instrumentation that was durable, and able to give accurate measurements when used. This meant even at a moment's notice.
Solution:
Hanna was able to offer Suburban Testing Labs instrumentation that could not only meet their standards for accuracy, but could also withstand the day-to-day of field testing. When a meter, cable, and electrode, are designed for the field, they are built to withstand everything from rain, heat, cold, to being dropped. Adding a meter such as the HI98194 meant that multiple tests such as pH and dissolved oxygen could be performed simultaneously. Meters like the HI98194 provide Good Laboratory Practices (GLP) data, which will back up the accuracy of the measurements. The GLP gives important information on the health of the electrodes.
#3 Cutting-Edge Technology
Problem:
Technicians needed to test single parameters, but also multiple parameters at once. On top of that, it was hard to have peace of mind when there was simply so much data. Their old equipment did not have a digital backup. Not being able to view data that had been stored securely, it made it difficult to review changes, discrepancies, and more.
Solution:
Hanna's technology helped Suburban Testing Labs improve and update their testing process for their customers. This includes simple operation and data logging. After their success with the HI98194 and the HALO, Suburban Testing Labs added the HI9829 to their testing repertoire. This allowed technicians to also measure turbidity all with one instrument. All three meters gave Suburban Testing Labs much needed data logging capabilities, where the test results could all be stored electronically and then could be transferred off the meters. Even with all of these capabilities, the meters are simple, quick, and easy-to-use.
"Simplicity makes an unimaginable difference; it really, really does, especially in the use of field work."
- Christopher Moyer, Field Services Supervisor, Suburban Testing Labs
Successful Testing To Ensure A Healthy Environment
The brilliant progress and success of Suburban Testing Labs is a story that is familiar to many labs around the United States. Over the years, instrumentation gets worn down, and outdated. New equipment shouldn't cost an arm and a leg, or be a hassle to use. Working with Hanna Instruments, Suburban Testing Labs found the perfect solution. Check out their story, hear from the Suburban Testing Labs team below!
Got Questions?
For more information regarding how Hanna Instruments can help you with your environmental testing needs, contact us, as sales@hannainst.com or 1-800-426-6287.

Written by Allison Ball
Allison graduated from Bryant University with a Master's Degree in Global Environmental Studies. She is passionate about nature, and how science is connected to the world around us. At Hanna, she provides an array of content and support to customers through the Hanna Blog, SOPs, and Data Sets.
Allison may be reached at ahubbard@hannainst.com.