A vineyard that's also a destination.
Nestled in their 50 acre iconic estate, Gervasi Vineyard's 5 acre vineyard and property is the perfect destination for food, wines, beers, coffee and more! Located in Canton, OH, the winery has modern and top notch instrumentation to produce all of their products.
Family Owned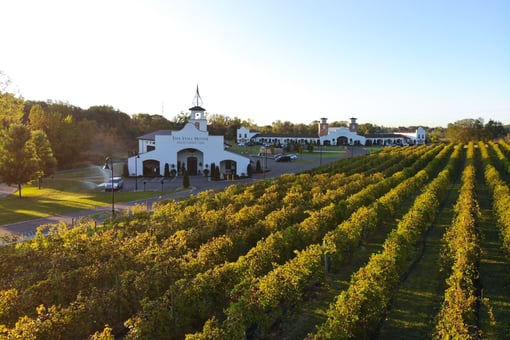 The Swaldo family hail from Italy, and brought their traditional Italian roots into their winery today. The winery, and estate, are named after Grandma Gervasi (her maiden name). Ted Swaldo founded the winery and lead an innovative dream to become reality. In 2009 Ted Swaldo retired, and his son Scott Swaldo now overseas operations and development. Over the course of almost 10 years, the winery has expanded and has become a mecca for foodies, wine connoisseurs, beer enthusiasts, spirit tasters, and coffee lovers to stay and enjoy.
Analysis of Wine is Essential
When producing over twenty different varieties of wine, testing and accuracy become paramount to ensure a high-quality product every time. Full-scale automatic titration lends itself well to wineries that have a large output as it can not only streamline the testing process, but also provide the needed accuracy of testing. A variety of tests can be performed all on one instrument. Gervasi Vineyard certainly found this to be the case by utilizing Hanna Instruments' Automatic Titrator.
Gervasi Vineyard relies on the automatic titrator for critical wine tests such as Free SO2 (free sulfur dioxide), pH, TA (titratable acidity), YAN (yeast assimilable nitrogen), VA (volatile acidity), and Total SO2 (total sulfur dioxide). The parameter that is tested most regularly is the Free Sulfur Dioxide. This test is performed monthly on wine in storage and aging. The titrator is also used to verify sulfur dioxide levels just prior to bottling the wine. This helps the wine to maintain the desired flavors, texture, and shelf-life.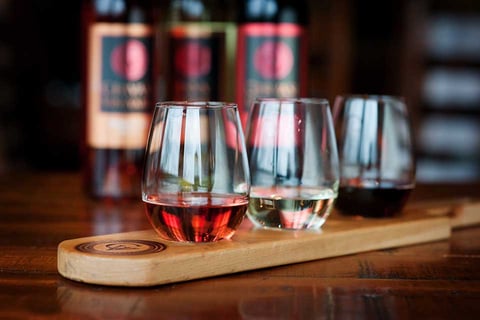 Hanna Instruments and Gervasi Vineyard
The Perfect Partnership
The wine professionals at Gervasi Vineyard depend on the wine analyses they perform to be accurate and to provide high quality results every time. They depend upon their Hanna Automatic Titrator for much of their wine analysis. Not only does the titrator automate many of the tests, but it enables them to save time. While the wine lab technician runs one test, they can prepare the samples from the next wine tank, all at the same time!
Gervasi Vineyard has been using Hanna Instruments equipment, including the Automatic titrator for years, and they still find it an indispensable piece of instrumentation.
Got Questions?
For more information regarding how Hanna Instruments can help you with measuring your wines, contact us, as sales@hannainst.com or 1-800-426-6287.

Written by Allison Ball
Allison graduated from Bryant University with a Master's Degree in Global Environmental Studies. She is passionate about nature, and how science is connected to the world around us. At Hanna, she provides an array of content and support to customers through the Hanna Blog, SOPs, and Data Sets.
Allison may be reached at ahubbard@hannainst.com.