Newport Biodiesel, located in Newport, RI, produces 8 million gallons of biodiesel annually. The company takes and processes waste cooking oils from over 5,000 businesses from New Hampshire, Massachusetts, Rhode Island, and Connecticut.
Biofuel That's Held To A High Standard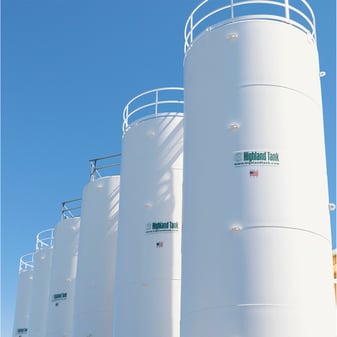 Various restaurants and facilities around the US produce billions of gallons of waste oil a year, and all of that used oil has to go somewhere. Instead of it heading to a waste facility, why not recycle it to benefit us? Cooking oil that would usually just be "trashed" can undergo a cleaning and refinement process to be used to heat buildings and fuel transportation.
Newport Biodiesel and its hardworking team process and produce biofuel in accordance with ASTM D6751. Used cooking oils are clarified by removing any solids and water, and then they are put through a chemical process that produces biodiesel and glycerin.
Newport Biodiesel & Hanna Instruments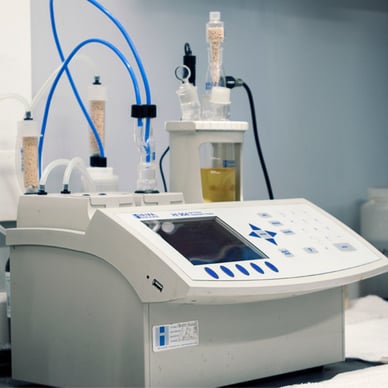 The partnership between Hanna Instruments and Newport Biodiesel began in 2017 when John Fitzgerald (Production Manager) discovered Hanna and the instrumentation that we offer. Needing a new coulometric Karl Fischer titrator, John did his research and chose Hanna's Coulometric Karl Fischer Titrator (HI904) to replace his aging unit. Newport Biodiesel used coulometric titration to monitor incoming waste oil moisture as well as the outgoing biodiesel moisture. Like with any fuel, you want to have as little moisture as possible in the finished product. Having a coulometric titrator onsite means the biodiesel-making process can be monitored practically in live time. Tweaks can be made before there is a big issue.
"If you're cost-conscious and want to avoid downtime, it's the equipment to have."

- John Fitzgerald, Production Manager
Full Support From Then To Now
Utilizing the coulometric Karl Fischer titrator, and the Hanna service contract helps Newport Biodiesel to keep their processing production running smoothly. The partnership between Hanna Instruments and Newport Biodiesel has flourished with the addition of pH instrumentation and solutions to the lab.
The ease of use, cost-effective equipment, and our continued service has led Newport Biodiesel to a successful relationship with Hanna Instruments.
Got Questions?
For more information regarding how Hanna Instruments can help you with all of your testing needs, contact us, at sales@hannainst.com or 1-800-426-6287.

Written by Allison Ball
Allison graduated from Bryant University with a Master's Degree in Global Environmental Studies. She is passionate about nature, and how science is connected to the world around us. At Hanna, she provides an array of content and support to customers through the Hanna Blog, SOPs, and Data Sets.
Allison may be reached at ahubbard@hannainst.com.