We have made it to the end of a very long year.
The countdown to New Year's Eve 2020 has begun. In the spirit of the season, we here at Hanna Instruments have a countdown of our top 10 scientific instruments of 2020.
---
The Votes Are In, Drum Roll Please...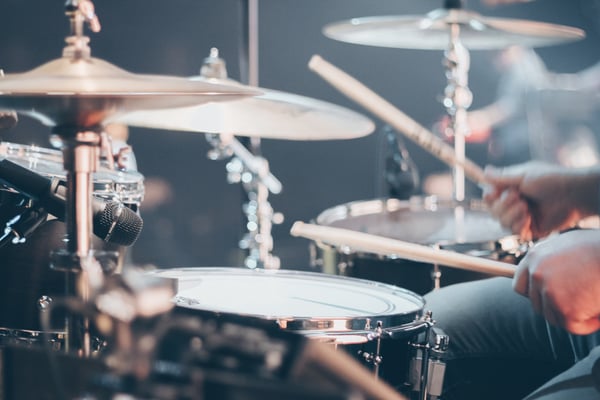 #10. Voted Most Likely To Bring You Cheer Throughout the Year! - Photometric Electrodes

Definitely on our list for 2020, the photometric electrodes make us think of festive Christmas lights. While they also bring a bit of cheer, these electrodes are economical in price, and pretty indestructible. When you still need a color change indicator for your sample matrix during a titration, these guys beat the naked eye by a mile!
#9. Voted Most Likely To Grow On You. - GroLine

Okay, so this isn't a single product, but a whole product line. One upside to staying home more in 2020 were the gardens! Whether at home or a business, it seemed to be the year to help green things grow and flourish. A varied and affordable testing line helps to keep all systems balanced and in check. Juicy vegetables and smiling flowers abounded.
"This IS the meter for your needs"

Accurate testing is critical to appraising one's water to determine filtration needs. This is the one you want!! pH dead on, PPM/EC true as you can get!

Brett R. - Website Review
#8. Voted Most Likely To Make A SPLASH in 2021. - BL12x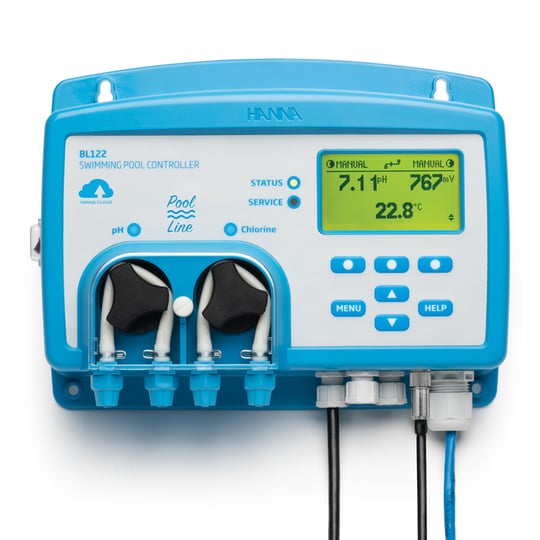 These pool controllers are the perfect way to maintain a constant pH and chlorine level in your pool or spa. It provides peace of mind that the water in your hot tub, pool, and spa remains safe and sparkling clean. Why do we like these controllers so much that they have made a SPLASH you may ask? Not only is there a built-in data logger (this helps for compliance monitoring, especially if you are a commercial maintainer/installer), it can be installed inline or on a panel (options!). The newest feature of any Hanna Controller is the remote access! From anywhere, you can access your pool, spa, and hot tub information via the Hanna Cloud Web App.
#7. Voted Most Likely To Help Your Year Go SWIMMINGLY. - Saltwater Nitrate Checker®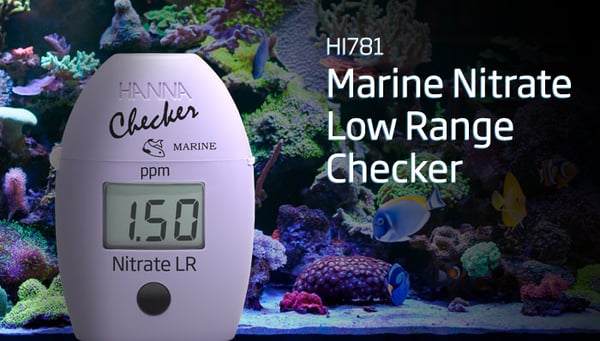 The long awaited Nitrate Checker® for monitoring nitrates in marine aquariums is here! Having to compare colors by eye against a chart is now a thing of the past. Due to the complex nature of marine waters (there are multiple compounds besides salt), the checker does require a few extra steps to make sure the chemistry works. However, the procedure is clear, and if followed step-by-step allows you to get accurate digital readouts every time. Monitoring nitrates in your reef or marine aquarium is key to maintaining a healthy ecosystem. Too little nitrates, corals can starve and turn pale; too many nitrates can result in algae blooms and other undesirable organisms.
"Great tool for the job"

If you are looking for a reliable set of measurements for nitrate this is it. Yes it takes time to do, but not needing to have to figure out which shade of pink or yellow is awesome.

When done as part of routine maintenance you can start the test and finish working on another task. Come back and get your measurements. No real hassle even with the steps. yes it takes some getting used to, but if consistent and accurate numbers for nitrates are what you are after then for the first time we have a digital too(l) to do it.

Fred P. - Website Review
#6. Voted Most Likely To Get The Job Done! - HI932 Titrator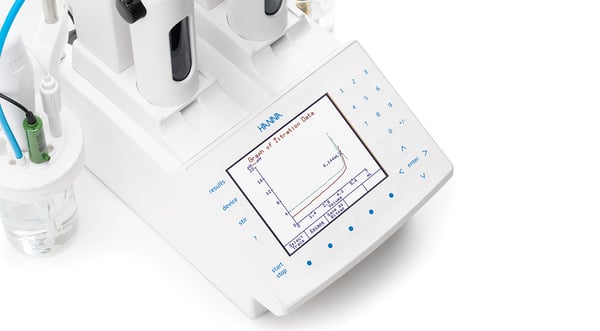 Need to automatically titrate, but don't have a lot of benchtop space? The HI932 Advanced Automatic Titrator is perfect for the job! Nearly everything about this titrator is customizable and allows you to titrate for a variety of parameters. Even though this titrator may only take up an itty-bitty amount of lab space, it enhances testing accuracy, provides a versatile instrument, and excellent GLP. Now don't think that an instrument like this is super complicated. The HI932 embodies a simple user experience with virtual keys and dedicated keys allowing you to easily and quickly navigate through screens and menus.
#5. Voted The Technology That Feels Heaven Sent. - HALO®
The world's first professional pH electrode with Bluetooth® smart technology can turn most smart devices into a laboratory-grade pH meter. That means, you not only get an electrode tailored to fit your testing needs, but you get the meter all-in-one. However, how can an electrode be smart?! Well, the meter essentially lives in the electrode, and the App or edge® Blu allows you to see, customize, and use it. You can get laboratory-grade data in the palm of your hand, and the electrode will let you know when it needs calibration or cleaning.
"It's Freaking wireless?!?"

The marriage of Bluetooth HALO® pH meter with connected electronics really changes the face of what the future of handheld environmental monitoring will look like.

Jake - Reef Builders
#4. Voted Most Likely To Take Your Testing To The Cutting edge®
!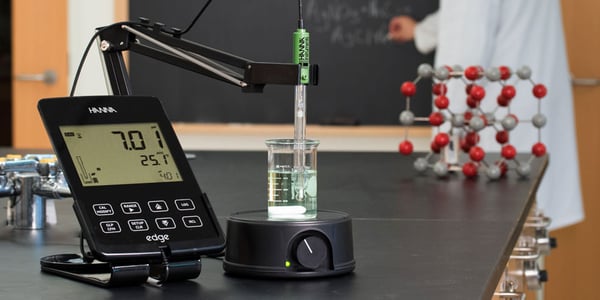 The edge® meter can come as an expandable, multiparameter meter (pH, Electrical Conductivity (EC), Dissolved Oxygen (DO)), or as a single parameter meter. The eye-catching yet sleek design allows for the meter to have a small footprint in your lab space (it can even be wall mounted). The battery lasts for up to 8 hours, and lets you bring your testing where you need it. The meter itself is easy to learn, and easy to use.
"Awesome product"

Very good looking instrument, with very easy to learn user interface. Also the 1 point calibration saves time and money.

Max L. - Website Review
#3. Voted Most Likely To Jumpstart A New Discovery. - HI5221
This research grade benchtop meter measures pH and mV (and temperature). It is very easy to use (and is a personal favorite!). The customizable calibration, resolution, data logging, alarms, GLP and more make this meter a gem in the laboratory. Like the titrator, this meter has virtual and dedicated keys to make scrolling through menus a breeze! Not only is the HI5221 king of GLP, the meter also has the Hanna Instruments exclusive CAL Check™. CAL Check™ gives the meter the ability to alert you to potential issues with your electrode. Through the alerts, you can avoid problems caused by contaminated buffers, dirty electrodes, and the like.
"Incredible Product!"

Best purchase I've made.

Mark - Website Review
#2. Voted To Be The Best Companion On A Road Trip. - HI98199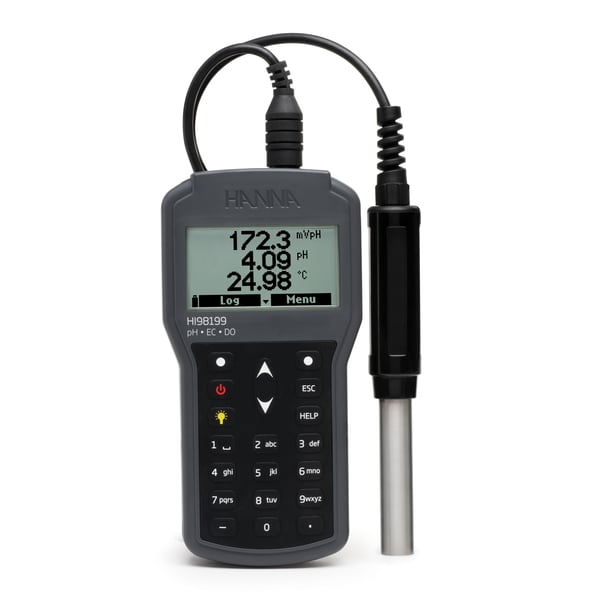 When going on a road trip, you usually make sure that you have snacks, drinks, luggage situated, everyone and the dog packed into the car. How about a meter as well? If you are looking for testing on the go, you cannot beat the HI98199. Not only do you get laboratory grade accuracy out in the field, you have a variety of parameters you can test. This meter allows you to test pH, EC, and DO. The carry case contains everything you need for testing. The meter is pretty near indestructible, and is waterproof.
#1. Voted Most Likely To Help You Grow From The Ground Up. - HI9814
Coming in at our #1 pick, the GroLine Waterproof Portable pH/EC/TDS Meter is able to test much of your key agricultural parameters. Built to be durable, the meter is meant to be carried around with you wherever you are growing (a greenhouse, hydroponics bay, fields, gardens, and more). Quick Calibration Solution means that there is little time required to make sure your electrode and meter are working properly. This helps to ensure fast and accurate results every time you go to test. Everyone from cannabis growing facilities, to tomato farms, to soybeans, and even large home gardeners love this meter!
"Best Portable Meter"

I have been using this HI9814 daily for about a year now. I will never go back!

Justin S. - Website Review
Got Questions?
For more information regarding how Hanna Instruments can help you with your testing needs, contact us, as sales@hannainst.com or 1-800-426-6287.

Written by Allison Ball
Allison graduated from Bryant University with a Master's Degree in Global Environmental Studies. She is passionate about nature, and how science is connected to the world around us. At Hanna, she provides an array of content and support to customers through the Hanna Blog, SOPs, and Data Sets.
Allison may be reached at ahubbard@hannainst.com.