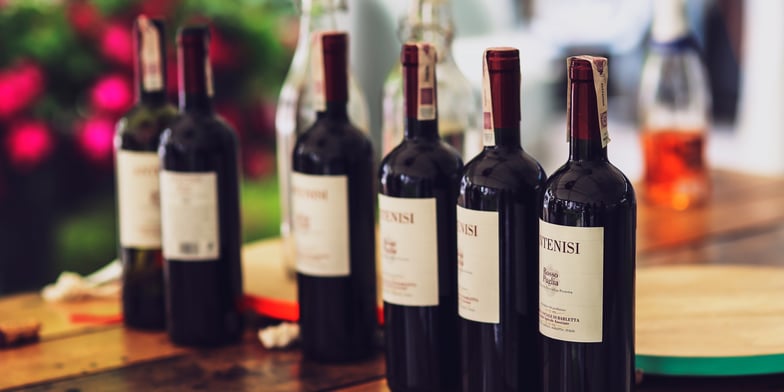 The Hanna Instruments team doesn't just want to sell you great instrumentation; we want to work with you to make your product the best it can be. That's why we're constantly creating resources for our customers in all industries.
Our Measuring SO2 in Wine eBook is designed as a resource for winemakers who need to put an effective SO2 testing program in place. It covers how SO2 affects wine quality, the necessary tools needed to measure SO2 levels, and how to use these tools to get accurate results.
Here is a brief recap of the three sections included in the eBook.
Chapter 1: Why SO2 Matters
This section covers the very significant and specific benefits to adding sulfur dioxide to wine.
Helping to reduce undesirable bacteria, molds, and yeasts.
Acting as an antioxidant (slowing down the oxidation process).
Maintaining wine's desirable characteristics such as taste, fruit flavoring, and aroma
Chapter 2: What You Need
The second section outlines the equipment needed for an accurate and fast SO2 analysis. We focus on the use of automatic titrators using the popular modified Ripper Method.
Here's what you need:
Automatic Titrator
Must have:
An automatic titrator with the Ripper Method of SO2 analysis built-in to test both free and total SO2.
Good to have:
A precision-dosing pump to determined the volume of titrant used to reduce effort and improve accuracy.
On-screen features such as real-time graphing so you can follow the titration progress on the screen.
Electrode
Must have:
An ORP electrode to monitor the redox reaction.
Good to have:
Solutions
Titrants: Standardized titrant is crucial to ensure accurate determination of SO2
Titration Reagents: All chemicals used for titration should be reagent-grade. These include 25% sulfuric acid, potassium iodide, and stabilized iodine (iodate).
Cleaning Solutions: Clogged reference junctions are the number one reason for poor performance in SO2 measurement. This is particularly apparent in wine because wine samples (must, juice, etc.) leave residues on the junction of the ORP electrode. A dirty or clogged junction will result in a noisy, slow responses and/or excessive drift. Cleaning solutions ensure that the electrode is free from wine deposits.
Storage Solutions: A dry ORP electrode will slow the response time. A few drops of a storage solution should be added to the protective cap prior to storage.
Chapter 3: How to Measure SO2 in Wine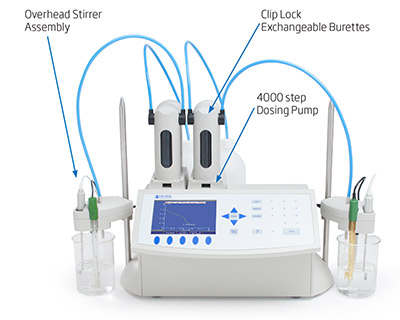 The section gives you a step-by-step process on calibrating and measuring SO2 during wine making. You will also get the steps needed to properly maintain and store your electrode – a task that's critical for accurate measurement.
Tips in this section include:
Priming the pump
The pump cycle should be performed:
If there is no titrant in the tip.
Whenever the dosing system tubes are replaced.
Whenever a new bottle of titrant is used.
Before starting a pump calibration (if applicable).
Before starting a series of titrations.
Electrode Maintenance
If titrations are slow, the electrode many need to be cleaned or the electrolyte may need to be changed
There is even a printable checklist that you can keep in your lab to make sure you never skip a step!
Click the eBook to download it now!

Written by Hanna Instruments
As a leader in innovation Hanna Instruments developed the HALO Wireless pH Meter, which uses Bluetooth Smart Technology to connect to Apple and Android devices running the Hanna Lab App.
Continuing with this tradition, the Hanna Instruments Blog is devoted to sharing the latest in product overviews, how-to guides, and industry specific news to our ever-growing audience.
Contact us at sales@hannainst.com.