Accurate analysis equals top-notch results.
Proper preparation prior to your analysis will help to ensure that your tests run smoothly and accurately. Care should also be taken post-analysis to make sure that your equipment runs optimally in the future. Taking an extra five minutes to dot your i's and cross your t's can make a difference.
Analysis
#5 Inspect The Instrumentation Before and After Analysis
In order to make sure the results of the titrator are accurate, the instrument and electrode should be inspected before and after analysis.
Pre-Analysis
Electrode:
The electrode is the part of the titration system that is responsible for monitoring the titration reaction; it is critical to ensure that the electrode remains functioning as intended. The first thing to check is the fill level of the electrolyte. This should be topped off with the appropriate solution when it falls below one inch of the fill hole. It is also important that the fill cap be loosened or removed during titration to allow for the steady flow of the electrolyte into the sample which is required for electrode stability. Always check that the electrode was stored properly before analysis. For proper storage conditions, refer to the electrode manual or contact your sales representative. Prior to the start of analysis, the tip of the electrode should be rinsed with deionized water and free from debris. During analysis, the electrode should be submerged to the appropriate depth. Some electrodes will require calibration prior to the actual running of your titration. Check your SOP to see if that is required. If you are unsure, please feel free to reach out to a Hanna Representative, or take a look at our posted SOPs.
Titrant:
Before sample analysis, ensure that the titrant bottle contains enough titrant, and that the dispensing tube is firmly seated in the liquid titrant. It is also important to check for air bubbles in the burette and tubing. Priming your tubing to get rid of bubbles is sometimes necessary. A simple rinse tip (a small amount of the titrant is released through the dispensing tube) can be enough to dispel any air bubbles near the dispensing tip.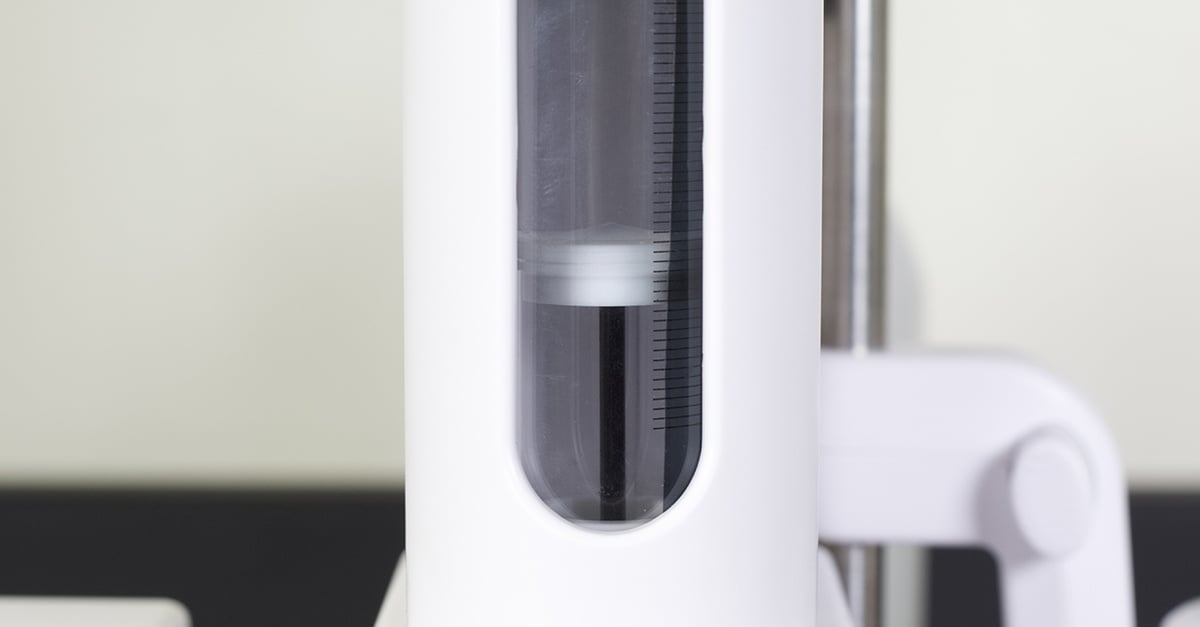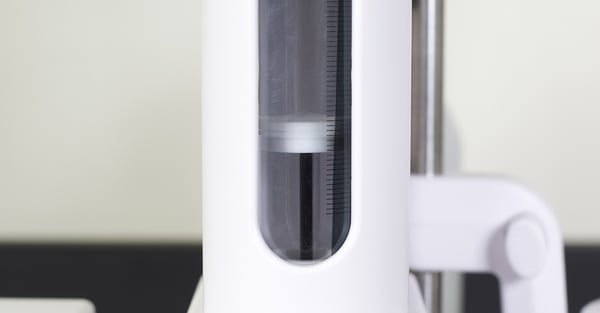 Remember that the volume of the titrant consumed to reach an endpoint is directly factored into results.
Hanna Tip: Nothing is worse than having a perfect titration curve, and then find that air has been drawn up from the titrant bottle due to insufficient titrant (take it from us!). Always check your titrant level.
Post Analysis
Immediately following titration completion, the electrode should be lifted out of the sample. Prolonged exposure to sample can cause damage to electrodes and shorten their lifespan as well as affecting the electrode response, electrode noise, and affect subsequent samples.
To prevent cross contamination, it is important that the electrode, overhead stirrer propeller, temperature sensor (if present), and dosing tip be rinsed with deionized water in between samples and upon workload completion. If you are working with samples that could clog or cling to the electrodes, there are special cleaning solutions and instructions to keep you in tip top shape.
When storing the systems for longer periods of time, the electrode fill cap should be tightened or replaced to prevent the evaporation of the electrolyte fill solution. Electrodes should be stored per the manual or SOP recommendations.
Got Questions?
For more information regarding how Hanna Instruments can help you with your titration needs, contact us, as sales@hannainst.com or 1-800-426-6287.
Want to Read Part 3 Now? Click HERE
OOPS! Did you happen to miss Part 1 - Sample Preparation? Click HERE to read Part 1!

Written by Shayla Franks
Shayla graduated from the University of Rhode Island in 2011 with her Bachelor-of-Science in Biological Science and Environmental Horticulture. Prior to her career at Hanna Instruments, USA, she worked as a bench chemist and metals analyst at an environmental testing lab. Shayla started in Hanna's sales department in 2015, and she quickly developed a passion for food quality and safety. She is currently an Applications Engineer at Hanna Instruments.